Bazar Deluxe S5550 2400 243
Back To Apparel |Previous Item | Next Item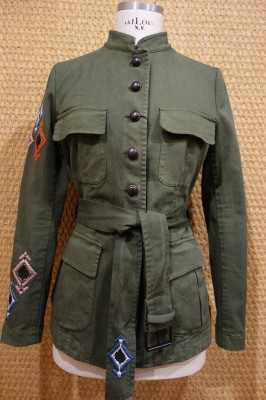 Item Description
Deluxe Bazar jacket, green cotton model with belt and pockets. Mandarin collar and embroidery on the sleeve. Composition 98% Cotton 2% Elastane   Made in Italy.
Do you need more info on this product?
If there's anything you'd like to know about this item, just let us know.
We'd be delighted to assist you in your purchase. It doesn't take long and we'll get back ASAP.
Browse for more in Apparel...